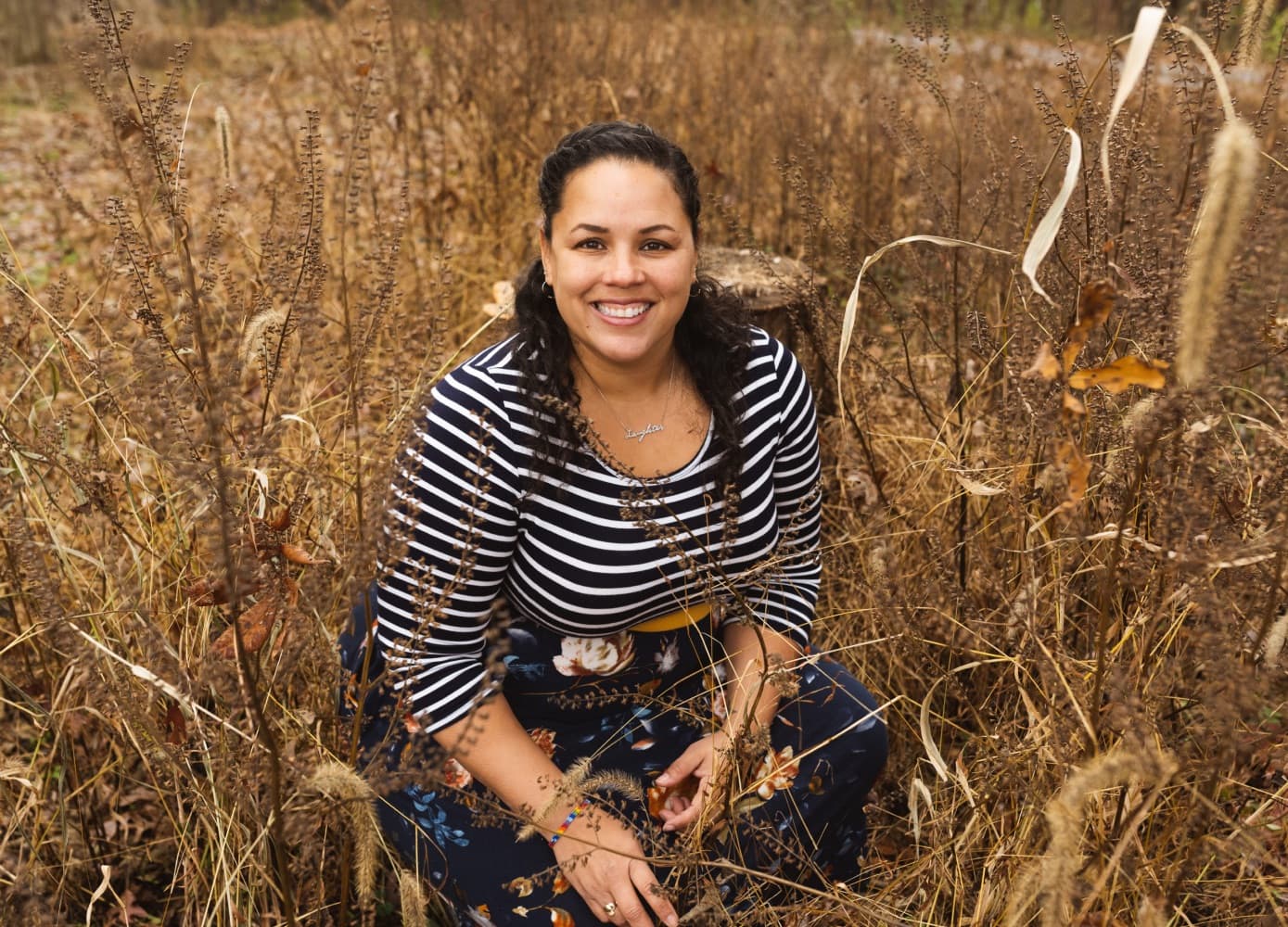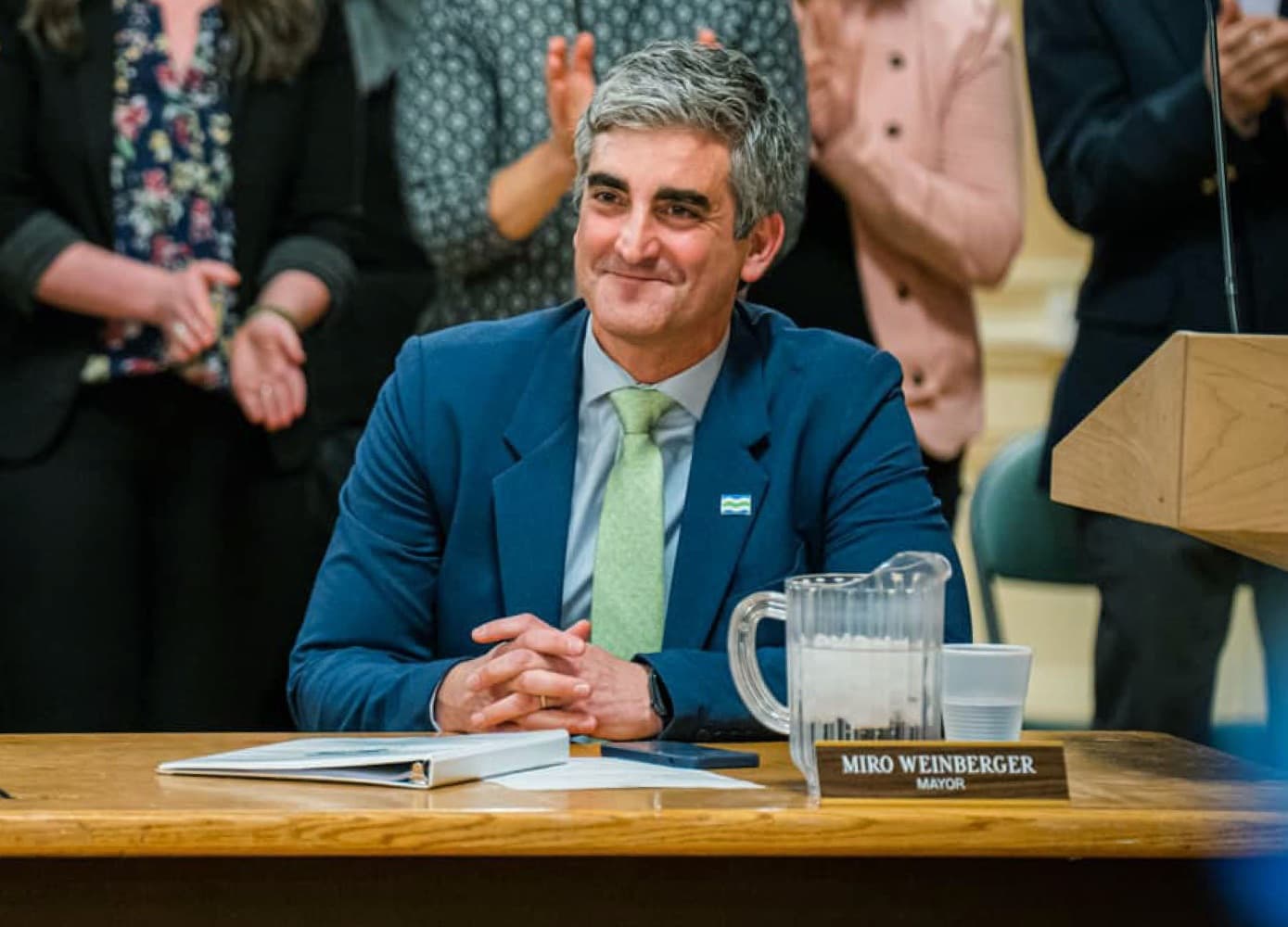 Local Government Leaders
for Electrification
You can't spell electricity
without city.
Join the most engaging coalition of local government leaders working to electrify their communities.
Member Snapshot

Dan Aymar-Blair
Councilmember Beacon, NY

Chandra Farley
Chief Sustainability Officer Atlanta, GA

Jenny Hernandez
Sustainability Specialist Las Cruces, NM
Lisa Batey
Mayor Milwaukie, OR

Wei-Tai Kwok
Councilmember Lafayette, CA

Devin Murphy
Mayor Pinole, CA
Melissa Schmitz
Resiliency Coordinator Green Bay, WI

James Walkinshaw
Supervisor Fairfax County, VA

Joshua Dyer
Alderperson Silvis, IL

Lauren Clemens
Climate Action Manager Whatcom County, WA

Adam Khosroabadi
Councilmember Milwaukie, OR

Svante Myrick
Former Mayor Ithaca, NY

Bill Peduto
Former Mayor Pittsburgh, PA

Kai Hagen
Former Councilmember Frederick County, MD

Steve Patterson
Mayor Athens, OH

Christiana Rigby
Councilmember Howard County, MD

Larissa Johnson
Residential Energy Program Manager Montgomery County, MD

Brianne Nadeau
Councilmember Washington DC,

Kathie Hoekstra
Chair of the Environmental Policy Commission Alexandria, VA
Eric Williams
Board of Directors Omaha Public Power District, NE

Eric Genrich
Mayor Green Bay, WI

Ben Simasek
City Councilmember Hyattsville, MD

Debra Srebnik
Councilmember Kenmore, WA

Eduardo Martinez
Mayor Richmond, CA
Catherine Thompson
County Board Supervisor Outagamie County, WI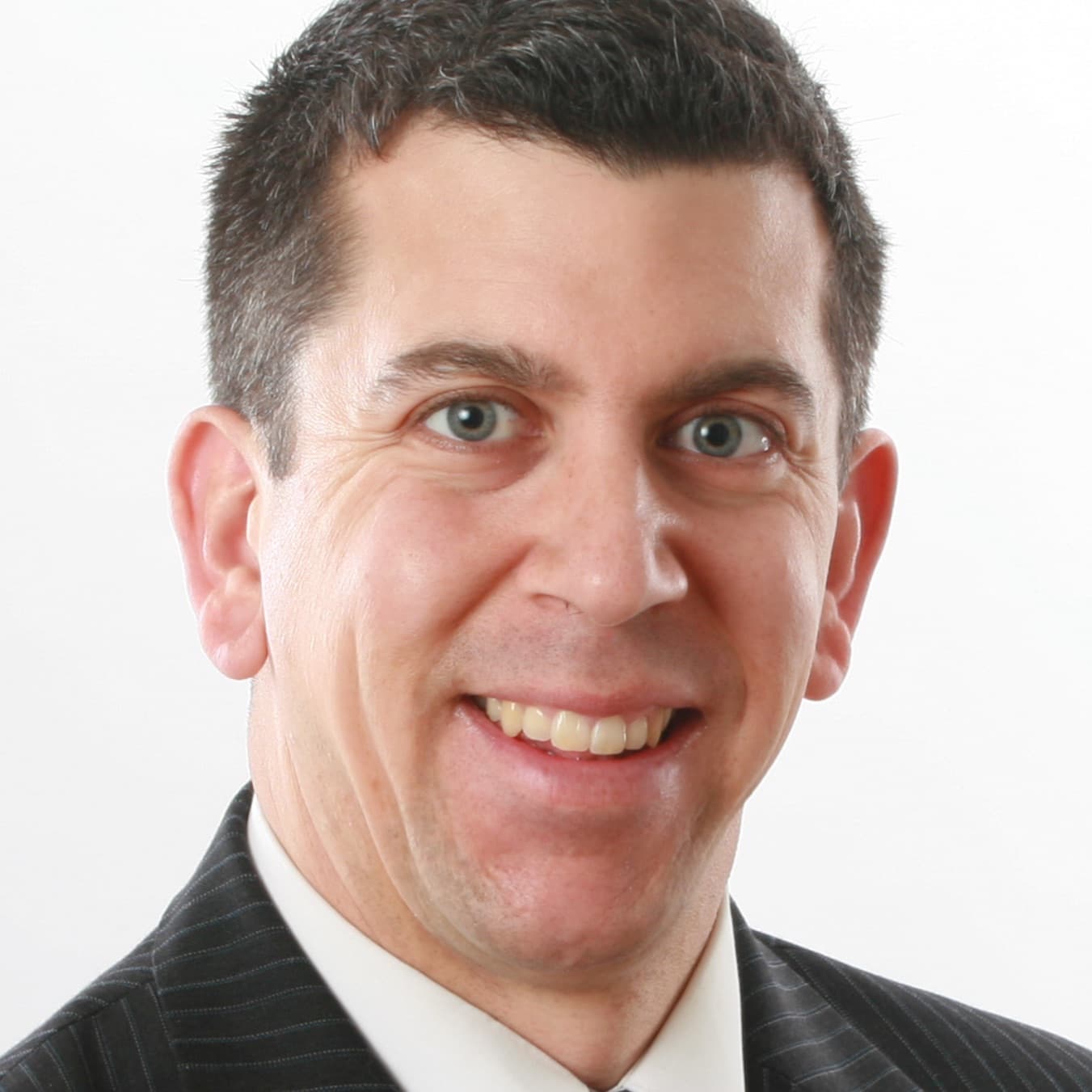 Chris Roberts
Councilmember Shoreline, WA

Ann Edminster
Climate Action Commissioner Petaluma, CA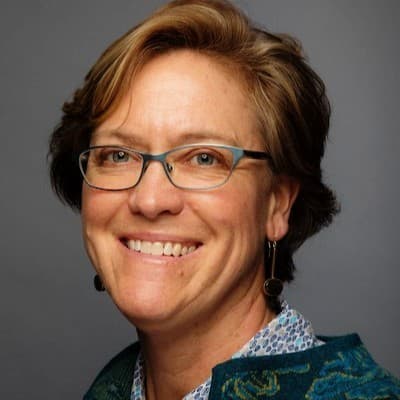 Martha Grover
Sustainability Manager Melrose, MA

Rigel Robinson
City Councilmember Berkeley, CA
Missy Stults
Sustainability and Innovations Director Ann Arbor, MI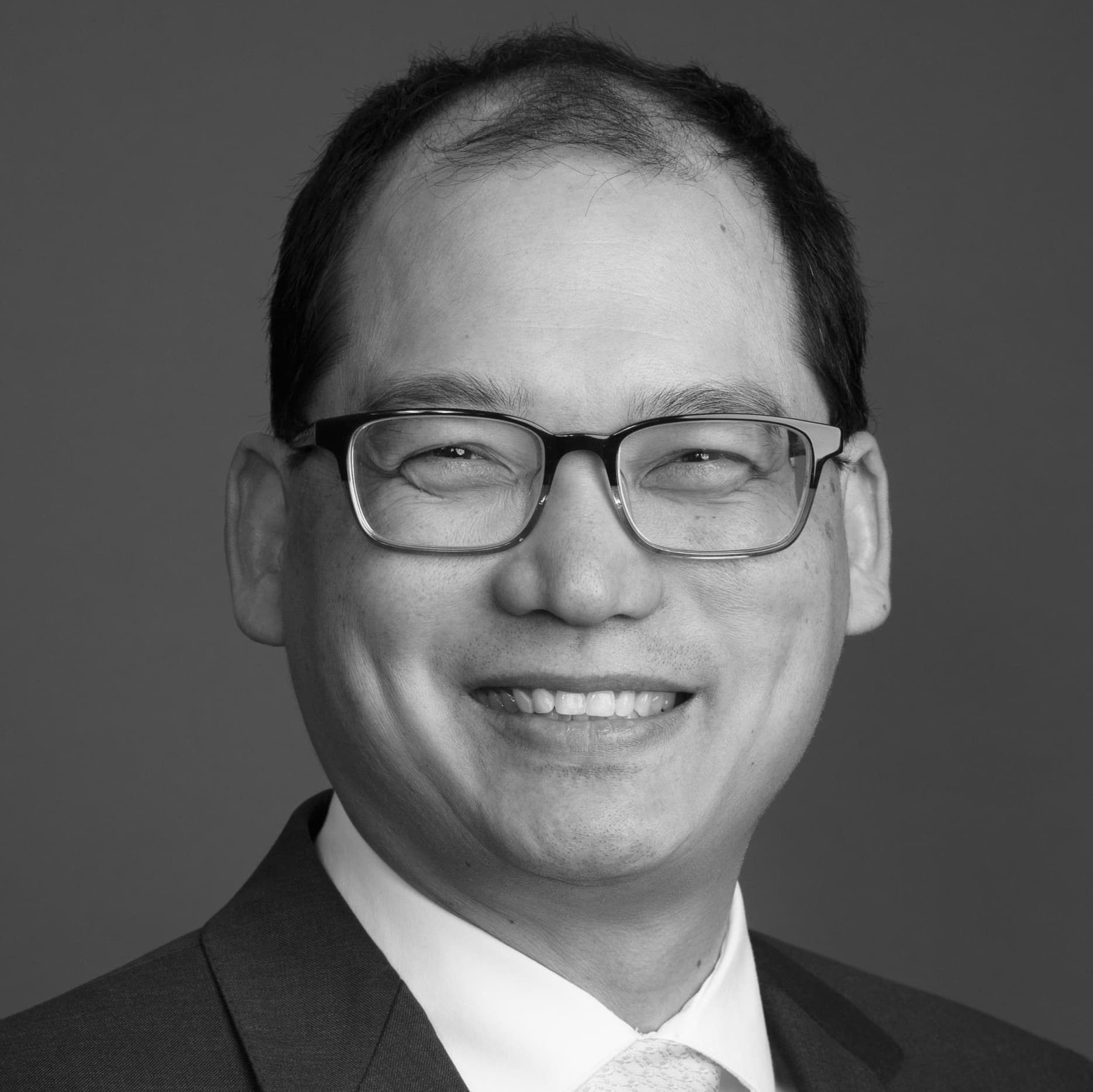 John Miki
Vice Mayor Albany, CA

Susan Paine
Edmonds City Councilmember Edmonds, WA

Kathy Kuntz
Director Office of Energy & Climate Change, Dane County, WI

Justin Tseng
City Councilor Medford, MA

Andre Vasquez
Alderperson Chicago, IL

Aaron Tiedemann
Mayor Albany, CA

Robin Lopez
Councilmember Albany, CA

Gayle McLaughlin
Councilmember Richmond, CA
Natali Fani-González
Councilmember Montgomery County, MD

Justin Elicker
Mayor New Haven, CT

John Bauters
Mayor Emeryville, CA

Gleam Davis
Mayor Santa Monica, CA

Kelly Girtz
Mayor Athens, GA

Sue Anderbois
City Councilor Providence, RI

Andrew Werthmann
City Councilmember Eau Claire, WI

Gamal Sherif
Mayor Rutledge, PA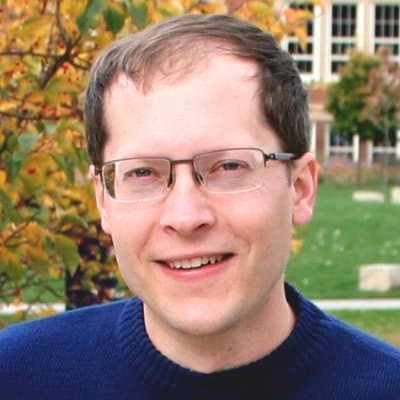 Jeremy Gragert
City Council Member Eau Claire, WI

Jim Snyder-Grant
Select Board member Acton, MA
Raul Fernandez
Select Board Vice Chair Brookline, MA

Katie Cristol
Former Board Chair Arlington, VA

Jeffrey McKay
Chairman Fairfax County, VA

Rossana Rodriguez Sanchez
Alderperson Chicago, IL

Kesha Gibson-Carter
Alderwoman Savannah, GA

Pamela Boyd
Alderwoman St Louis, MO

Kurtis Purtee
Alderman Savannah, GA

Linda Wilder-Bryan
Alderwoman Savannah, GA

Matthew Martin
Alderman Chicago, IL

Daniel La Spata
Alderman Chicago, IL

Jack Hanson
Former City Councilor Burlington, VT

Mike Mayou
City Councilor Duluth, MN

Noah Hobbs
City Councilor Duluth, MN

Sandra Welch
Vice-Mayor Coconut Creek, FL

Nancy Metayer
Commissioner Coral Springs, FL

Sabrina Javellana
Commissioner Hallandale Beach, FL

Beam Furr
Commissioner Broward County, FL
Richard Chervony
Vice-Mayor North Bay Village, FL

Angelo Castillo
Commissioner Pembroke Pines, FL

Rachel Streitfeld
Commissioner North Bay Village, FL
Parker Sloan
Commissioner Buncombe County, NC

Jesse Sandoval
Councilmember Fontana, CA
Eli Beckman
Councilmember Corte Madera, CA

Katherine Jordan
Councilmember Richmond, VA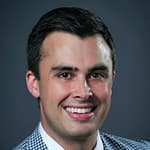 Colby Sledge
Councilmember Nashville, TN

Eric Bunch
Councilmember Kansas City, MO

Jason Chavez
Councilmember Minneapolis, MN
Mark Conway
Councilmember Baltimore, MD
Nithya Raman
Councilmember Los Angeles, CA

Harvey Rarback
Councilmember Half Moon Bay, CA

Margo Puffenberger
Councilmember Maumee, OH

Linh Song
Councilmember Ann Arbor, MI
Katherine Griswold
Former Councilmember Ann Arbor, MI
Lisa Disch
Councilmember Ann Arbor, MI

Jen Eyer
Councilmember Ann Arbor, MI

Travis Radina
Councilmember Ann Arbor, MI
Erica Briggs
Councilmember Ann Arbor, MI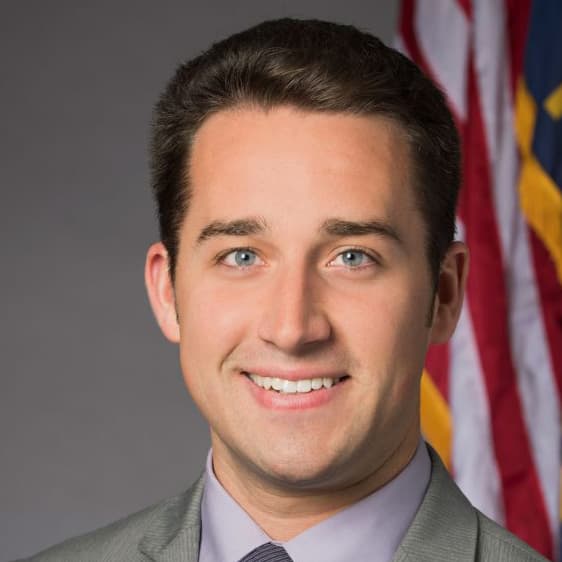 Logan Heley
Councilmember Overland Park, KS

Larry Kraft
Former Councilmember St. Louis Park, MN

Melissa Cheatham
Councilmember Overland Park, KS

Hans Riemer
Former Councilmember Montgomery County, MD

Debora Fudge
Councilmember Town of Windsor, CA
Paul Koretz
Former Councilmember Los Angeles, CA

Dan Kalb
Councilmember Oakland, CA

Julie Grand
Former Councilmember Ann Arbor, MI

Laura Dent
Vice Mayor Harrisonburg, VA

Tom DuBois
Former Councilmember Palo Alto, CA

Deborah Penrose
Mayor Half Moon Bay, CA
Jen Wolosin
Mayor Menlo Park, CA
Joshua Rydell
Mayor Coconut Creek, FL

Timothy Ragland
Mayor Talladega, AL


Daniel Biss
Mayor Evanston, IL

Ben Kessler
Mayor Bexley, OH

David Meyer
Former Mayor Fairfax, VA

Yaniv Aronson
Mayor Conshohocken, PA
Ken Miyagishima
Mayor Las Cruces, NM

Miro Weinberger
Mayor Burlington, VT

Ann Schneider
Mayor Millbrae, CA

Christopher Taylor
Mayor Ann Arbor, MI

Tim Keller
Mayor Albuquerque, NM

Teresa Barrett
Former Mayor Petaluma, CA

Nancy Whaley
Former Mayor Dayton, OH

Robert Garcia
Former Mayor Long Beach, CA

Sam Liccardo
Former Mayor San Jose, CA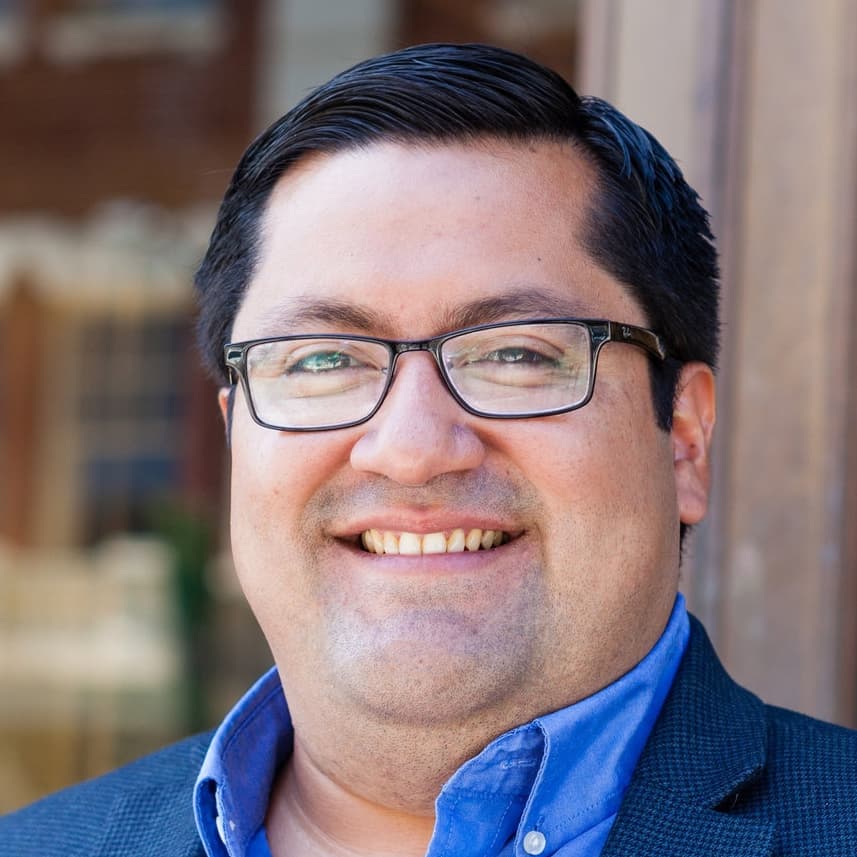 Jesse Arreguin
Mayor Berkeley, CA

Andrew Ginther
Mayor Columbus, OH

Giselle Hale
Former Mayor Redwood City, CA

Aaron Brockett
Mayor Boulder, CO

Joshua Levy
Mayor Hollywood, FL
Daniel Lee
Former Mayor Culver City, CA

Ravi Bhalla
Mayor Hoboken, NJ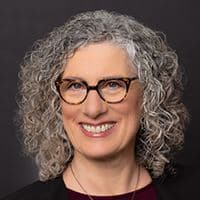 Betsy Nash
Former Mayor Menlo Park, CA
Darcy Paul
Former Mayor Cupertino, CA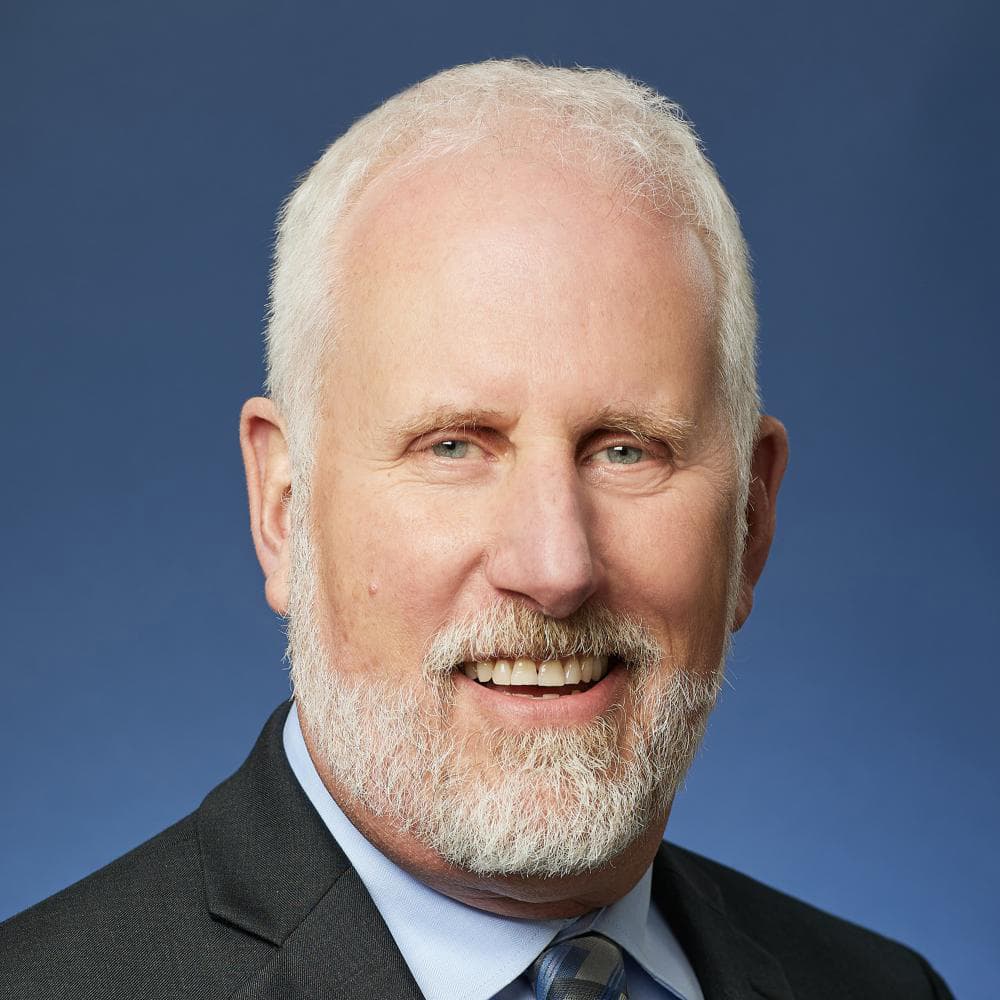 Mark Gamba
Former Mayor Milwaukie, OR

Tim Futrelle
Mayor Boone, NC
Ron Case
Mayor Eden Prairie, MN

Debbie Ruddock
Former Mayor Half Moon Bay, CA

Marilyn Ezzy Ashcraft
Mayor Alameda, CA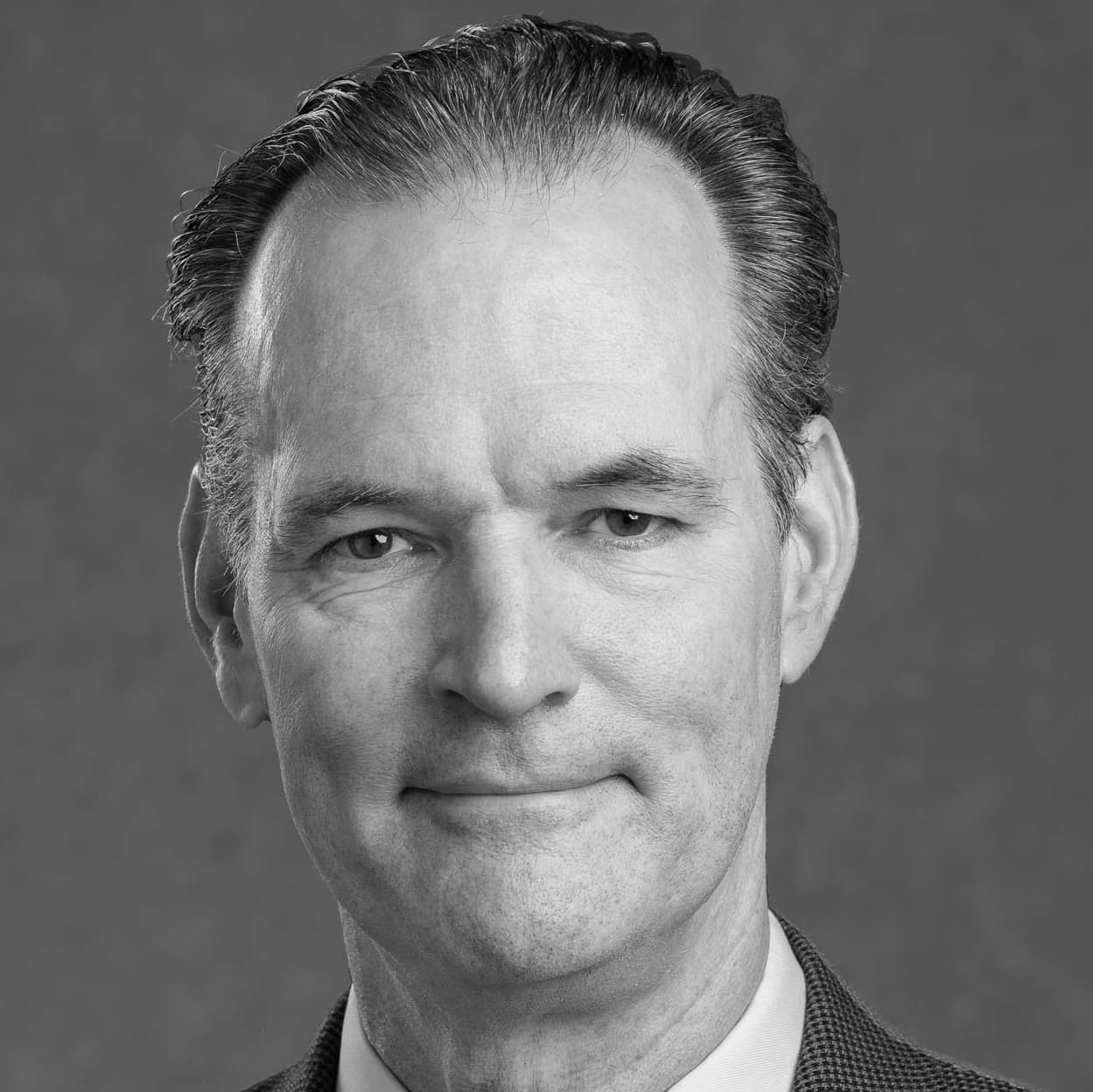 Preston Jordan
Former Mayor Albany, CA

Stephanie Hellman
Former Mayor Fairfax, CA

Erica Stewart
Mayor San Luis Obispo, CA

Pat Burt
Former Mayor Palo Alto, CA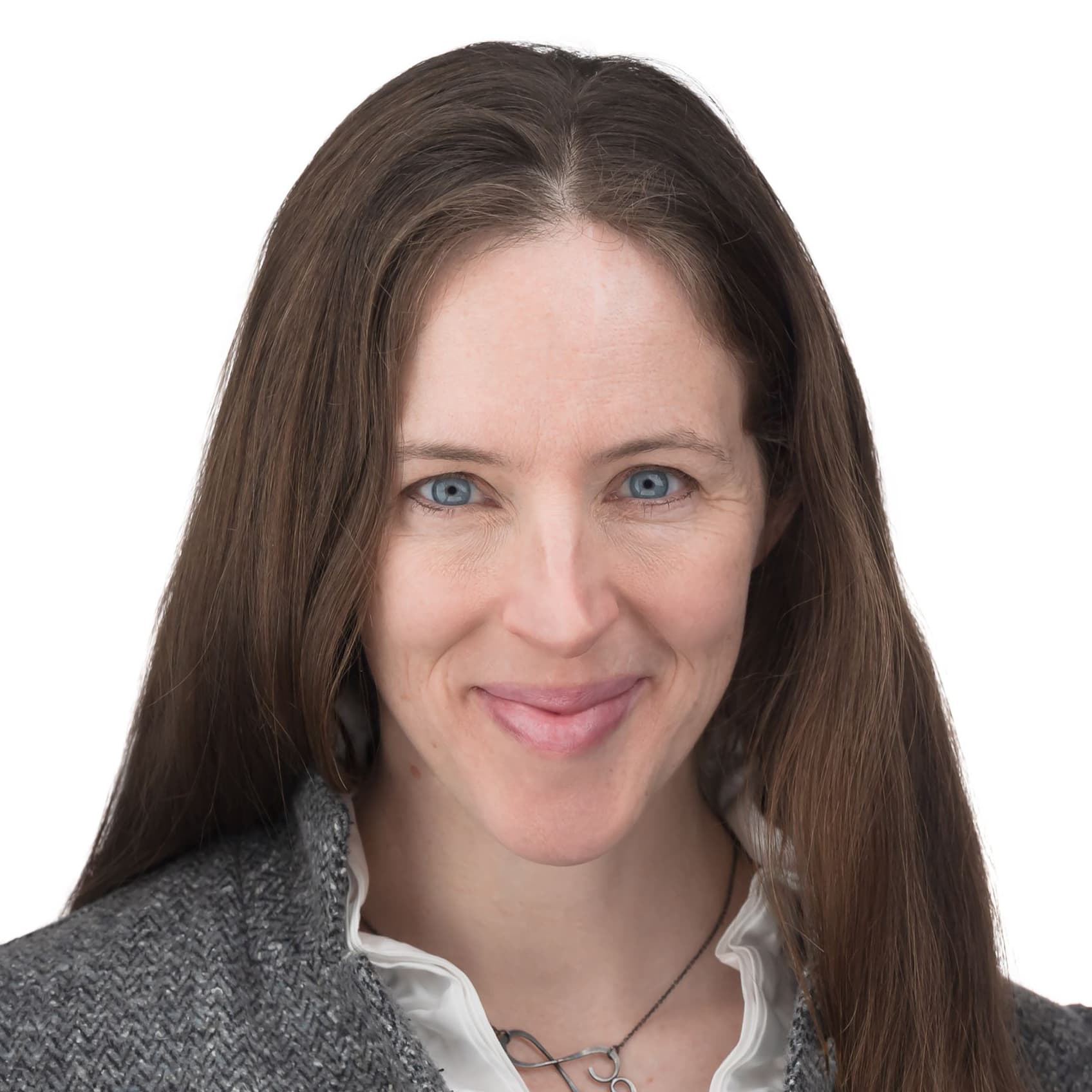 Anne Watson
Former Mayor Montpelier, VT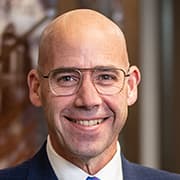 Jake Spano
Mayor St. Louis Park, MN

Alan Webber
Mayor Santa Fe, NM

Justin Wilson
Mayor Alexandria, VA

Kim Norton
Mayor Rochester, MN

Daniel Corona
Mayor West Wendover, NV

Tamara James
Commissioner Dania Beach, FL

Alexis Fineman
Former Mayor San Anselmo, CA

George Tyson
Former Mayor Los Altos Hills, CA

Jenn Weaver
Mayor Hillsborough, NC

Steven Noble
Mayor Kingston, NY
Why join
The local government leaders coalition gives you the charge you need to electrify your community. Electrification reduces emissions, improves health, and creates good-paying jobs that can't be outsourced. From policy and tools to media attention and opportunities to connect with leading government and business partners, our coalition helps you accelerate your goals and expand electric opportunity for your community.
What you get
Policy design + support
Our team offers support and actionable recommendations to simplify the local electrification journey and help you think through policy and programming.
Tools + resources
We create best-in-class customizable tools and resources that will help your constituents electrify, including our IRA calculator, Personal Electrification Planner, and communications resources of all kinds.
Connection + amplification
We provide networking opportunities with local, state, and federal officials as well as business leaders from around the country. We will help you organize and execute educational events and provide thought leadership opportunities supported by our media team.
Rewiring communities
Selected communities that commit to electrification at scale will receive significant additional tailored policy, technical assistance, and financing support from Rewiring America and our partners to help you succeed. This is a catalytic opportunity to electrify your community, and comes with community-wide support, localized tools, and a custom marketing campaign.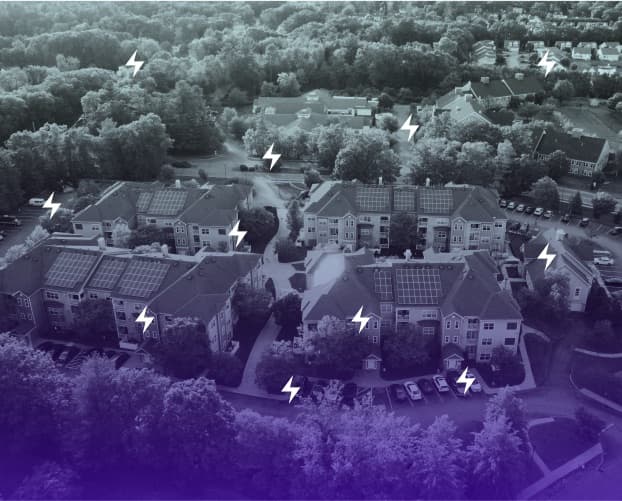 As a local elected official working on climate action policy, it's incredibly helpful to sit in a (Zoom) room with other leaders from across the Country who are working on similar issues. Rewiring America, among all the other great work they're doing, is playing an essential role in bringing local climate champions together to compare notes, share ideas and learn from one another. They truly embody the spirit of "we're all in this together!"
Jen WolosinMayor Menlo Park, CA
As the mayor of a small borough in Pennsylvania, Rewiring America has been a strong partner for electrification as a means to attain climate stability, energy conservation, and cost savings. The Rewiring America staff have a prescient ability to distill complex technical topics, climate science, and policy into simple and actionable items. For example, one of my favorite tools is the IRA-Calculator. Partnership with Rewiring America's Local Leaders for Electrification can help communities more easily improve quality of life, mitigate climate change, and act on environmental justice.
Gamal SherifMayor Rutledge PA
As a local elected official, I want to do all I can to help my community innovate, save money and do our part to reduce pollution through electrification. Technology and policy changes are coming rapidly and I appreciate having Rewiring America dedicated to helping me keep up to effectively advocate for my corner of the world.
Melissa CheathamCouncil Member - Ward 2 City of Overland Park, KS
Burlington was recognized as the first city in the nation to source our electricity from 100% renewable generation in 2014. Building on that accomplishment, I've worked as Mayor to advance our efforts in Burlington to meet one of the most ambitious local climate goals in the country – to become a Net Zero Energy city by 2030 across the electric, thermal, and ground transportation sectors. Through public power utility incentives, city policies, and efforts to lead by example with our own city fleet, Burlington is embracing electrification as the strategy that can help us decarbonize while supporting a strong local economy and better, healthier lives for our residents. Communities can and must lead on climate, and I'm proud to be a Mayor for Electrification with Rewiring America leading the charge.
Miro Weinberger,Mayor Burlington, VT
Whether it's more frequent and severe flooding, growing lakefront erosion, a diminishing tree canopy, or rising energy costs, climate change is wreaking havoc across Chicago—and it's not letting up. I'm grateful for the opportunity to work alongside Rewiring America and other climate leaders to help Chicago do its part in tackling the climate crisis head-on by expanding EV charging infrastructure, decarbonizing new and existing buildings, and increasing our reliance on renewable energy.
Matt MartinAlderman Chicago, IL
What you'll do
Join the coalition
Empower your constituents by sharing Rewiring America electrification tools and materials
and/or
Take our electrification pledge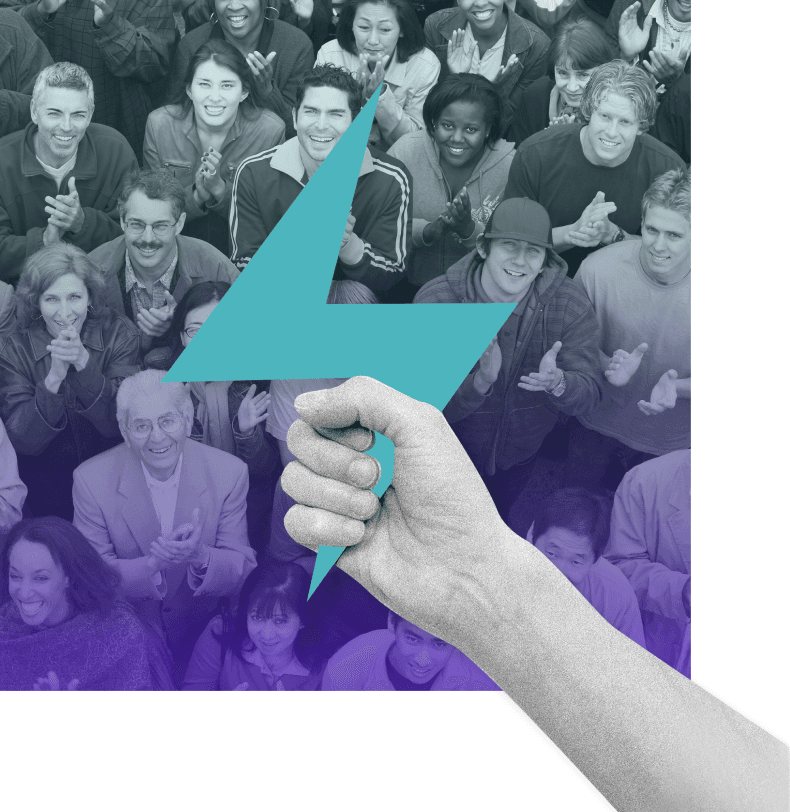 Engage
Participate in Rewiring America events and virtual sessions, and access coalition resources.
Collaborate with and learn from fellow members.
Receive policy support and technical assistance.

Take action
Pass policies and incentives to help constituents electrify.
Leverage your leadership to educate others about electrification from individuals to federal policymakers.

Rewire your community
Access our resources to create a plan to electrify your community.
Commit to electrification at scale by joining Rewiring Communities.
All members

Dan Aymar-Blair
Councilmember Beacon, NY

Chandra Farley
Chief Sustainability Officer Atlanta, GA

Jenny Hernandez
Sustainability Specialist Las Cruces, NM
Lisa Batey
Mayor Milwaukie, OR

Wei-Tai Kwok
Councilmember Lafayette, CA

Devin Murphy
Mayor Pinole, CA
Melissa Schmitz
Resiliency Coordinator Green Bay, WI

James Walkinshaw
Supervisor Fairfax County, VA

Joshua Dyer
Alderperson Silvis, IL

Lauren Clemens
Climate Action Manager Whatcom County, WA

Adam Khosroabadi
Councilmember Milwaukie, OR

Svante Myrick
Former Mayor Ithaca, NY

Bill Peduto
Former Mayor Pittsburgh, PA

Kai Hagen
Former Councilmember Frederick County, MD

Steve Patterson
Mayor Athens, OH

Christiana Rigby
Councilmember Howard County, MD

Larissa Johnson
Residential Energy Program Manager Montgomery County, MD

Brianne Nadeau
Councilmember Washington DC,

Kathie Hoekstra
Chair of the Environmental Policy Commission Alexandria, VA
Eric Williams
Board of Directors Omaha Public Power District, NE

Eric Genrich
Mayor Green Bay, WI

Ben Simasek
City Councilmember Hyattsville, MD

Debra Srebnik
Councilmember Kenmore, WA

Eduardo Martinez
Mayor Richmond, CA
Catherine Thompson
County Board Supervisor Outagamie County, WI

Ann Edminster
Climate Action Commissioner Petaluma, CA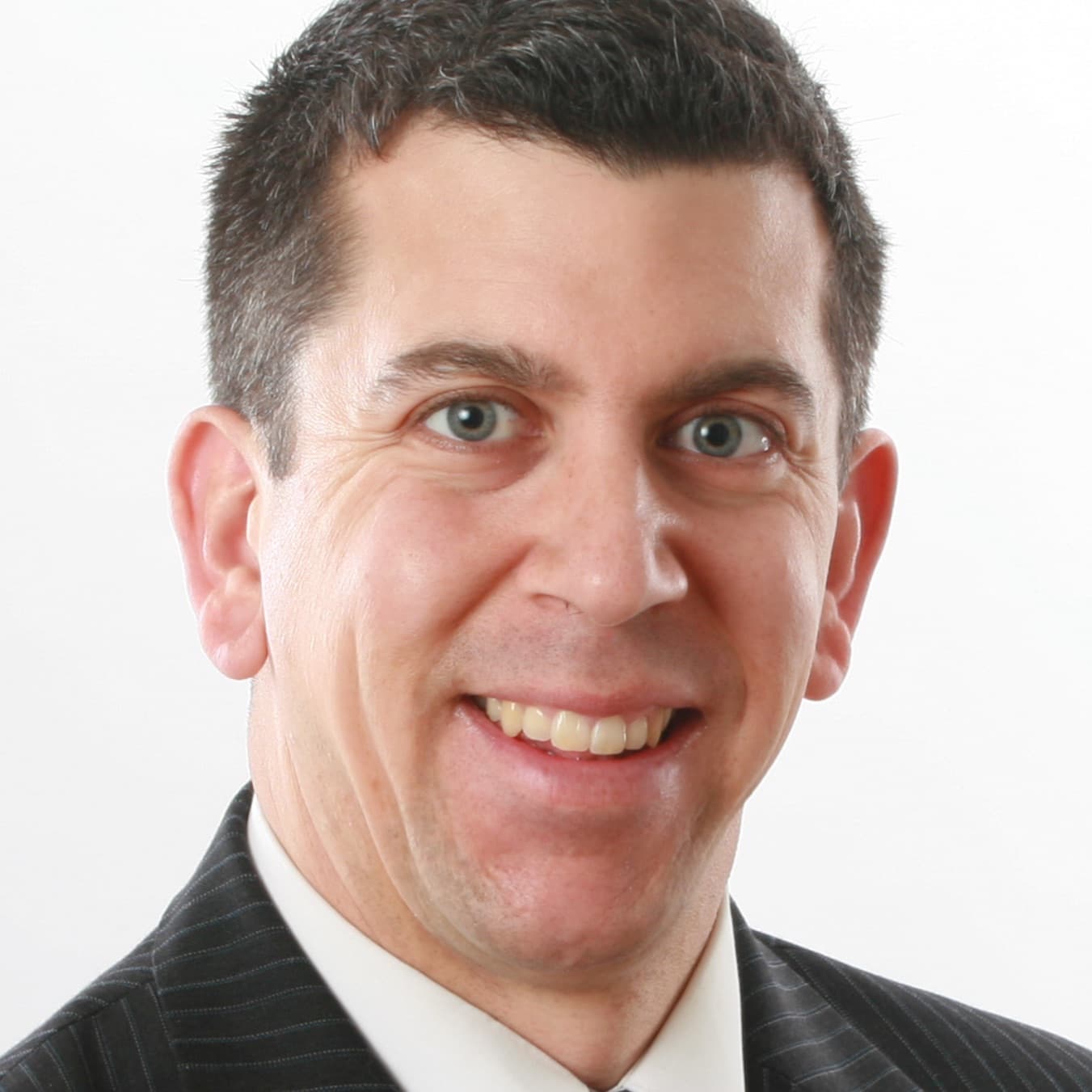 Chris Roberts
Councilmember Shoreline, WA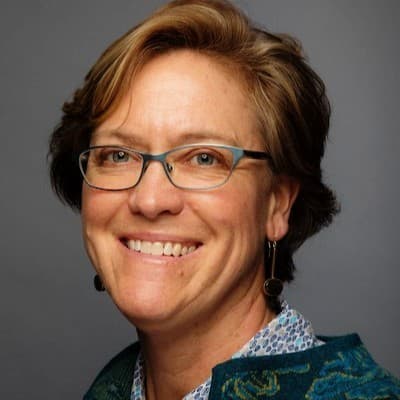 Martha Grover
Sustainability Manager Melrose, MA
Missy Stults
Sustainability and Innovations Director Ann Arbor, MI

Rigel Robinson
City Councilmember Berkeley, CA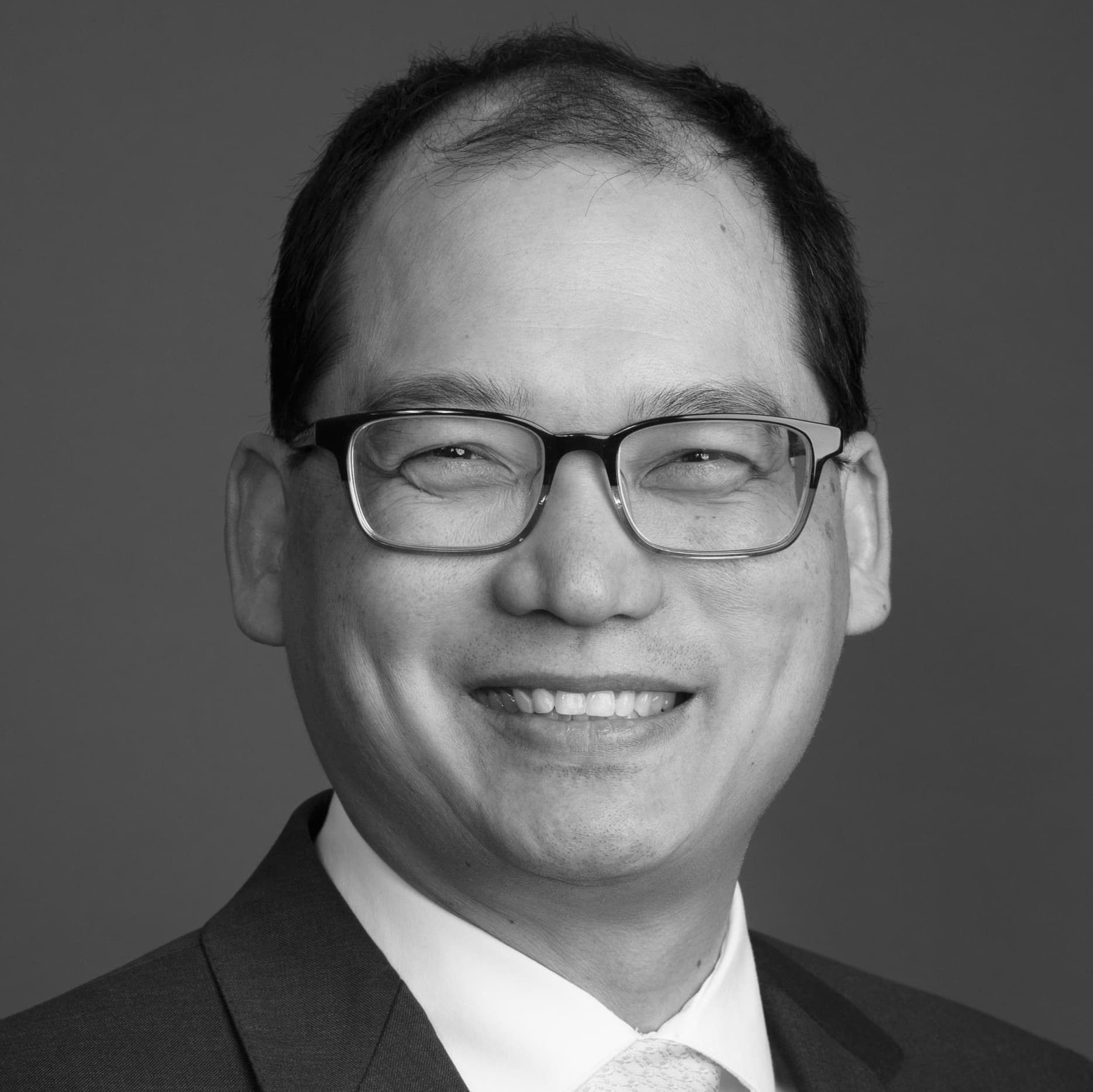 John Miki
Vice Mayor Albany, CA

Susan Paine
Edmonds City Councilmember Edmonds, WA

Kathy Kuntz
Director Office of Energy & Climate Change, Dane County, WI

Justin Tseng
City Councilor Medford, MA

Gayle McLaughlin
Councilmember Richmond, CA

Robin Lopez
Councilmember Albany, CA

Aaron Tiedemann
Mayor Albany, CA

Andre Vasquez
Alderperson Chicago, IL

Sue Anderbois
City Councilor Providence, RI

Kelly Girtz
Mayor Athens, GA

Gleam Davis
Mayor Santa Monica, CA

Justin Elicker
Mayor New Haven, CT

John Bauters
Mayor Emeryville, CA
Natali Fani-González
Councilmember Montgomery County, MD

Andrew Werthmann
City Councilmember Eau Claire, WI

Gamal Sherif
Mayor Rutledge, PA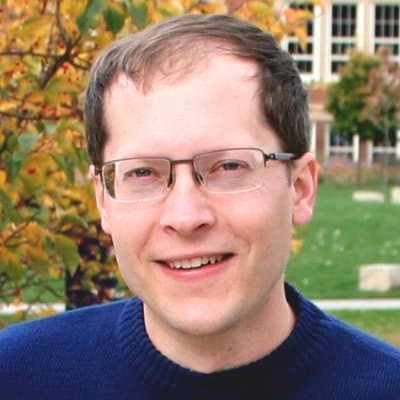 Jeremy Gragert
City Council Member Eau Claire, WI

Jim Snyder-Grant
Select Board member Acton, MA
Raul Fernandez
Select Board Vice Chair Brookline, MA

Katie Cristol
Former Board Chair Arlington, VA

Jeffrey McKay
Chairman Fairfax County, VA

Rossana Rodriguez Sanchez
Alderperson Chicago, IL

Kesha Gibson-Carter
Alderwoman Savannah, GA

Pamela Boyd
Alderwoman St Louis, MO

Kurtis Purtee
Alderman Savannah, GA

Linda Wilder-Bryan
Alderwoman Savannah, GA

Daniel La Spata
Alderman Chicago, IL

Matthew Martin
Alderman Chicago, IL

Jack Hanson
Former City Councilor Burlington, VT

Mike Mayou
City Councilor Duluth, MN

Noah Hobbs
City Councilor Duluth, MN

Sandra Welch
Vice-Mayor Coconut Creek, FL

Nancy Metayer
Commissioner Coral Springs, FL

Sabrina Javellana
Commissioner Hallandale Beach, FL

Beam Furr
Commissioner Broward County, FL
Richard Chervony
Vice-Mayor North Bay Village, FL

Angelo Castillo
Commissioner Pembroke Pines, FL

Rachel Streitfeld
Commissioner North Bay Village, FL

Jesse Sandoval
Councilmember Fontana, CA
Parker Sloan
Commissioner Buncombe County, NC
Eli Beckman
Councilmember Corte Madera, CA

Katherine Jordan
Councilmember Richmond, VA

Eric Bunch
Councilmember Kansas City, MO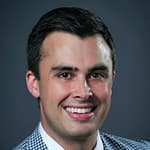 Colby Sledge
Councilmember Nashville, TN

Jason Chavez
Councilmember Minneapolis, MN
Mark Conway
Councilmember Baltimore, MD
Nithya Raman
Councilmember Los Angeles, CA

Harvey Rarback
Councilmember Half Moon Bay, CA

Margo Puffenberger
Councilmember Maumee, OH

Linh Song
Councilmember Ann Arbor, MI
Katherine Griswold
Former Councilmember Ann Arbor, MI
Lisa Disch
Councilmember Ann Arbor, MI

Jen Eyer
Councilmember Ann Arbor, MI

Travis Radina
Councilmember Ann Arbor, MI
Erica Briggs
Councilmember Ann Arbor, MI

Hans Riemer
Former Councilmember Montgomery County, MD

Melissa Cheatham
Councilmember Overland Park, KS

Larry Kraft
Former Councilmember St. Louis Park, MN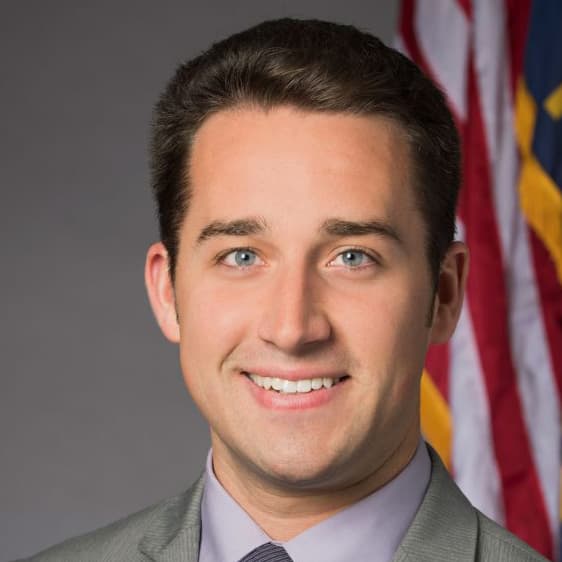 Logan Heley
Councilmember Overland Park, KS

Debora Fudge
Councilmember Town of Windsor, CA
Paul Koretz
Former Councilmember Los Angeles, CA

Dan Kalb
Councilmember Oakland, CA